Board Members
---
Our professional and compassionate staff is committed to serving the clients and families who seek out the services of the Rhode Island Advocacy for Children. We believe that our services must be a match for the needs of your child and for your family.  We believe that our involvement with you and your child is a partnership and that dedicated focus and attention to the needs of the child must be exhibited by both the advocate and the parent or caregiver.
Meet the people that make our organization so special!
Our Board represents a cross-section of our community and each member has a passion for children and unlocking their potential by removing obstacles for them within the educational system. Our Board work hard to ensure the long-term sustainability of our organization. We ensure that all funds raised by the Rhode Island Advocacy for Children go directly affect those in need.
These are the people that work day-in and day-out to assist you in advocating for your child at school.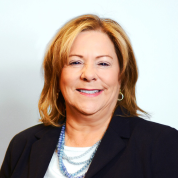 JOANNA SCOCCHI
FOUNDER AND EXECUTIVE DIRECTOR
Joanna has been advocating for her child, as well as for many parents in the public and private schools. She is passionate about ensuring children's rights. Her early career ranged from working as a Paralegal, a Sate-Certified Arbitrator and at age 26 launched her first of two successful companies. Former President of Middlesex Chapter of New Jersey Association of Women Business Owners, a Board Member of the prestigious Robert Wood Johnson Hospital Foundation, a Vice President of the Regional Business Chamber of Commerce, and many other charitable organizations that she assisted in accomplishing their missions. A former New Jersey Legislator, she was the prime author of Megan's Law, the Sexual Predators Registration Act. Megan's Law quickly became a model for sexual predator legislation across the country. Joanna has also worked tirelessly on many domestic violence and child protection policies and served as a past Chair of the NJ Juvenile Justice Commission. Another cornerstone piece of legislation she authored is the DIG SAFE program enacted across the nation.  Joanna was Past President of Decoding Dyslexia Rhode Island and worked closely with Legislators in 2016 to enact the new Dyslexia law in RI, requiring screening, identification, remediation and teacher training. She is a Member of the RI Special Legislative Commission to Assess & Make Recommendations on the Educational Needs of Children with Dyslexia and/or other Reading Disabilities and a Board Member of East Bay Communication Action Program (EBCAP) in the East Bay of Rhode Island. Joanna attended William and Mary Law School's Special Education Advocacy Program in 2015. Joanna works vigorously to bring awareness to the many struggles parents of children with special needs/profound disabilities face in our schools and in the community at large.  She lives in Wakefield, RI with her husband, Peter and son who attends The Gow School, a language based learning school near Buffalo, NY.  She has two grown daughters; one a special education teacher and the other a marine scientist who has traveled the world.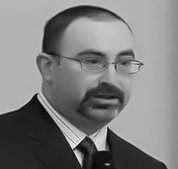 JOE SANTIAGO
BOARD MEMBER 
Mr. Santiago has over a decade of experience working as a teacher, trainer, and facilitator, across a range of industries. He is a subject matter expert (SME) on utilization of blended environments to establish informational and cultural contact zones, and designing community learning networks (CLN). He has applied his skills to content development for educational programs, documentaries, cultural leadership applications, workshops and trainings, and social change projects as a digital literacy advocate. Mr. Santiago's goal is to create works that bring about conversation, raise awareness, and share experiences of those who have struggled to be heard. Mr. Santiago was the President of Santiago, Inc., which had become one of the largest emerging Community Learning Networks (CLN) seeking to encourage a participatory culture on a global scale. Mr. Santiago has a Masters in Psychology, and is A.B.D. for a PhD in Industrial and Organizational Psychology.