Our Team
At Rhode Island Advocacy for Children, we are proud of the team that we have developed. We have an experienced group of educational advocates, evaluators, administrators, trainers, and tutors who work every day to fight for your children's rights and educational success.
---
Our Advocates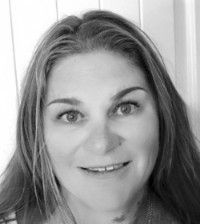 Mary Lou Kennedy Rossi, M. ED.
Educational Advocate
Mary Lou Kennedy Rossi is a retired Elementary School Principal, Special Educator, and General Education Classroom Teacher. Mary Lou is the parent of five children and step-children and a grandson with special needs. Ms. Rossi earned her Bachelor of Science from the University of Rhode Island in Elementary Education and Social Sciences, Master of Arts from Rhode Island College in Special Education, and post-graduate certification in Educational Leadership from the Principal Residency. Currently, in addition to to her advocacy work, Mary Lou is a Professor at the University of Rhode Island: College of Education teaching behavior management course, seminar class and mentoring beginning teachers in their elementary student teaching and practicum placements.
With a steadfast belief that all children deserve the best education possible in the least restrictive environment, Mary Lou has advocated for all students throughout her thirty year career with exceptional clear and consistent communication skills. Developing family engagement initiatives, focusing on social/emotional learning, and improving executive function skills have been highlights to her work and identity within the educational community. Her mantra remains the same "Parents are a child's first and most influential teacher… Seize the opportunity!"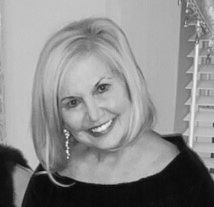 Sandra Paquette, M. ED.
Educational Advocate
Sandra Paquette has been involved with the education process for children with individual learning needs for over 40 years. She has served as a Special Education teacher, Consultant, Local Education Agency Representative, Eligibility Team Facilitator, and Advocate. Sandra received her Bachelor of Sciences from Rhode Island College, her Masters of Education from Boston College, and numerous post graduate courses in education. She also holds a Mediation Certificate which allows her to further participate in Special Education meetings.
Since Sandra has started working as a special education advocate, she has found great success due to her dedication to make sure children obtain the appropriate services to meet their educational needs and her thorough knowledge of IDEA and State law. Sandra feels privileged to be working with parents and professionals to guarantee that the educational needs of so many children are met.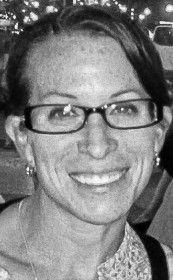 Dr. Jane C. Perkins, EdD.
Educational Advocate
Dr. Perkins is an educator of 18 years, an accomplished writer, group facilitator, and researcher. She has a Bachelor of Arts from Oglethorpe University in Atlanta, Georgia and a Masters of Arts in Teaching from Rhode Island College. In 2015, Jane earned her Doctorate in Educational Leadership from Johnson & Wales University. After earning her doctorate, she founded Strategically Prepared, a school safety consulting firm which focuses on raising teacher self-efficacy with regard to protecting students during a school crisis. She has also written a book, "Read. Write. Evacuate", which is based on her research and the topic of her presentations at both regional and international educational research conferences.