Our Team
At Rhode Island Advocacy for Children, we are proud of the team that we have developed. We have an experienced group of educational advocates, evaluators, administrators, trainers, and tutors who work every day to fight for your children's rights and educational success.
Educational Evaluator Specialists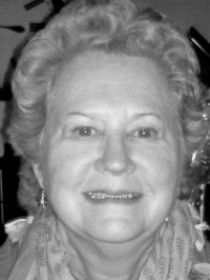 Susan A. McLaughlin, M. Ed
Educational Assessment Specialist
Susan is a retired Special Education Teacher. She taught in Westerly Public Schools for 25 years. Susan was hired in Westerly as the Behavior Specialist, working with both regular and special needs at-risk students. She worked as the Behavior Specialist at the middle school and elementary levels. Susan also was a diagnostic prescriptive teacher, as well as a resource teacher during her years at Westerly. Susan began her career at Bradley Hospital in the Preschool Day Program and earned her Master's degree in education while teaching at Bradley. Susan became head teacher for several classrooms and supervised student teachers while at Bradley Hospital. Susan also worked at several schools performing educational testing while she was raising her two children. These schools included Briggs School, Sophia Little Home and NFA (Training School for Youths).
Susan is a strong advocate for character education and positive behavioral supports. During her years at Westerly, she was the character education coordinator and presented at the state and national level surrounding advocating for inclusion for all students. She co-published and presented in Washington, DC in 1994-A Monograph on Inclusion for the Council for Children with Behavioral Disorders. Susan is proficient at writing detailed educational reports that are based on standardized data, as well as including individualized data about the child as a whole. Susan believes that all children can succeed and every child has potential for growth. Susan lives in Richmond, RI with her husband Jack of 37 years. She has two grown children, Cara, a Doctor of Physical Therapy and her son James, a payroll specialist. They both work and live in RI.
Susan is excited to join the team at RI Advocacy for Children and advocating for all students to reach their full potential.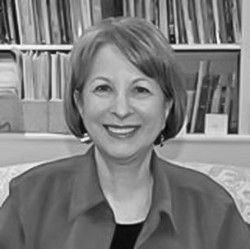 Andrea Winokur Kotula, Ed.D
Educational Assessment Specialist
Andrea Winokur Kotula has over 40 years of experience in education as a teacher, reading specialist, higher education faculty, educational consultant, and researcher. She maintains a private practice as an educational consultant to schools, hospitals, advocates, attorneys, and families and has conducted hundreds of comprehensive educational evaluations for children and adolescents.
Dr. Kotula has focused on the diagnosis and correction of reading and learning disabilities throughout her career. She has a doctorate in Reading, Language, and Learning Disabilities from Harvard University. She was also chair of the International Literacy Association's Special Interest Group on Readability from 1997 to 2014 and co-chair since 2016.
Dr. Kotula was a senior research scientist at Educational Development Center in Massachusetts for 12 years. At EDC, she was the principal investigator and project director of many educational research projects and studies. Prior to Dr. Kotula's work at EDC, she was employed as the director of the department of Reading and Educational Resources at Franciscan Hospital for Children in Boston, where she conducted educational evaluations as part of multidisciplinary teams.